Mailbox Mutt
$39.99
Milo (plush) is a postal delivery dog and comes in a durable mailbox with working flag, door and mail slot. The product includes  a welcome letter with a unique redemption code (registration can be online or via the included fold-over post card).  Once registered, the child will receive 4 letters from Milo (one per week). The letters are filled with great content about Milo, his friends and his travels.  Great motivation for kids to learn to read.  Additional subscriptions can be purchased on-line.
Milo has a messenger bag satchel which includes 4 note cards (business card size) with 4 envelopes.
The product includes cardboard glasses for Milo, 2 cardboard dog bones and a membership card.
Out of stock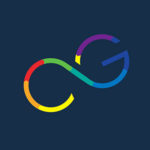 Brand
Continuum Games